For patients looking for a high degree of precision coupled with aesthetics, lingual braces are a great option. These braces are bonded to the backside of the teeth, making them invisible to others. A state-of-the-art iTero scanner is used to digitally scan the patient's mouth in order to fabricate the custom lingual braces designed to fit the patient's individual teeth.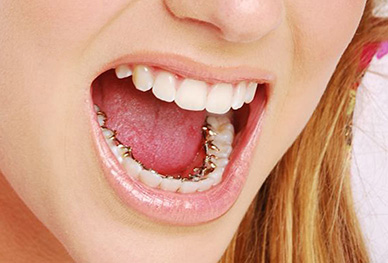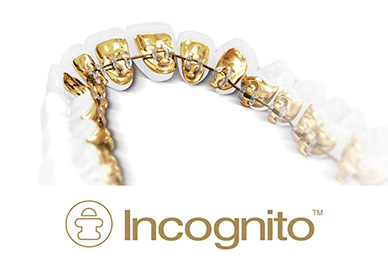 What are the advantages to Incognito?
Because they are invisible to others, they are a wonderful option for adult professionals who desire a straighter smile, but in an aesthetically pleasing way.
Incognito braces work just as conventional braces do, so they can treat even the most complicated orthodontic issues that may not be ideal for Invisalign treatment.
Both the wires and brackets are customized for every patient, which makes them incredibly predictable and precise.
What are the disadvantages to Incognito?
Because they are the same as conventional braces, just on the tongue-side of the teeth, there are dietary restrictions during treatment. Patients will need to avoid foods that could damage the braces, such as hard, sticky or crunchy foods.
The braces won't be noticeable to others, but it will take the patient's mouth time to get used to wearing them, so chewing and speaking functions may be impaired slightly in the beginning.