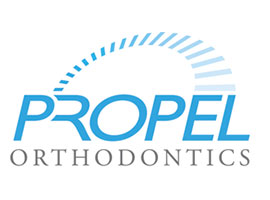 Once you get your braces on, you're anxious to start seeing progress and to get them off as soon as possible to see your new, beautiful smile. HD Orthodontics is pleased to offer Propel to our patients. This advanced orthodontic technique works with braces or Invisalign to speed up orthodontic treatment, allowing most patients to finish in about half the time it would otherwise take.
Propel uses each patient's own biology to stimulate the bone the surrounds the teeth. By doing this, it helps speed up bone remodeling to allow the teeth to move faster and in a more predictable way. The result is that teeth move faster, giving you your new smile in record time, and with fewer office visits.
Each treatment plan varies, but many patients can complete their orthodontic treatment in months, rather than years. Propel is available at HD Orthodontics for all patients in braces and Invisalign, and complimentary consultations are available.
If you want to learn more about how to get a better smile faster, ask us about Propel.