20 Things to Know Before Getting Invisalign in Long Beach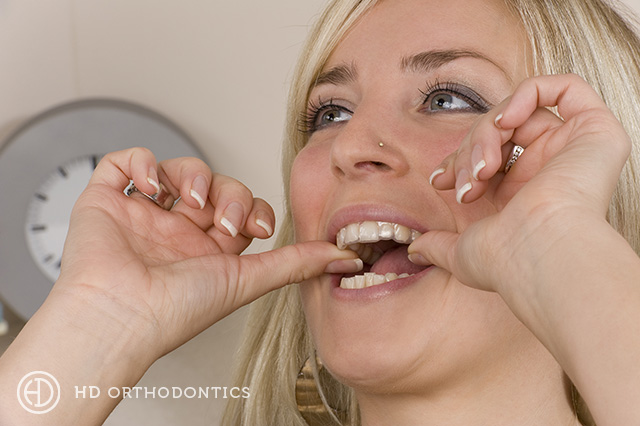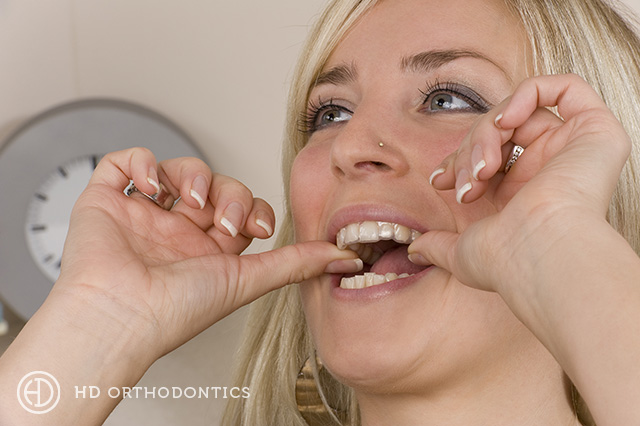 Long Beach, CA – Invisalign is a wonderful orthodontic treatment option for many patients. The clear plastic aligners are comfortable, discrete and removable. But, before you opt for the treatment, we want to be sure you know everything you need to know about the treatment.
Invisalign treatment consists of clear, plastic aligners that are customized by the orthodontist just for your teeth, to provide you the smile of your dreams when treatment is finished.
Invisalign treatment uses a series of aligners that you will change out approximately every two weeks, depending on your treatment plan. Each set is designed to achieve a particular amount of sequential tooth movement, so you'll need to wear the aligners as described by your orthodontist to ensure your smile stays on track.
3D imaging is used to help guide your treatment. At your appointments, you can even see what your end result will look like!
You'll need to visit your orthodontist regularly to be sure your treatment is progressing as it should and the aligners are tracking with the tooth movement. Similar to braces, adjustments need to be made during the course of treatment to detail the smile and ensure the alignment and bite are corrected once treatment is complete.
The aligners are made of a smooth plastic. That means no brackets or wires to irritate the inside of your mouth.
The aligners are removable. You don't have to adjust your diet in any way – enjoy all of your favorite foods. Just remove the aligners before eating or drinking anything but water.
Brushing and flossing is a breeze with Invisalign. Again, because the aligners are removable, just pop them out and brush and floss as usual. There are no brackets and wires to worry about food getting caught in.
Brushing will become a bigger part of your day. Because the aligners fit over your teeth, it's important to brush every time after you eat. That way, you can ensure you're brushing away any particles that might otherwise get caught under the aligners when you put them back in.
Invisalign requires a high degree of patient compliance. In order for Invisalign to work its magic, the aligners have to be worn a minimum of 22 hours a day. Because they can be removed, it can be tempting to take them out for a big event, but then it gets easier and easier to come up with excuses not to wear them. You will also notice that the longer they are out of your mouth, the more sore the teeth become when you put the aligners back in, because the teeth have already started to shift back to their original position. To correct your teeth in the amount of time your orthodontist quotes you, they must be worn 22 hours a day.
Just as with standard braces, it will take some time to get used to your Invisalign aligners. And that includes removing them. The aligners are intended to fit very snugly over your teeth in order to place the ideal amount of pressure. That means it may take you a bit of time to get the hang of removing them when you need to eat, brush or floss. But practice will make perfect!
Keep your aligners clean by soaking them while you eat. You can use a special Invisalign cleaner or even denture cleaner. We recommend brushing both the inside and outside of the aligners with a toothbrush and either toothpaste or soap. If you don't clean your aligners properly, you will notice they can become slightly discolored and full of plaque by the end of your two weeks.
Your aligners can become damaged if you don't care for them properly. Never drink anything hot, run the aligners under hot water, or soak them in boiling water. The heat can warp the plastic, altering the fit. Likewise, eating or chewing gum with aligners in can damage them.
Your teeth will feel loose when the aligners aren't in. In order for your teeth to straighten and move to their new positions, your teeth will become slightly mobile. But don't worry, they won't stay that way!
The aligners are made of a smooth plastic, so while there are no brackets or wires to irritate your mouth, you will still feel some discomfort over the course of treatment. Unfortunately, no orthodontic treatment is completely free of this because the teeth need to move, after all. The good news is that this discomfort will only last a short period of time.
Invisalign treatment is affordable. Many people think they Invisalign is cost prohibitive, but today, Invisalign is very close in cost to traditional metal braces.
Not everyone has Invisalign for the same amount of time, and only the orthodontist can give you an accurate estimate of how long your treatment will take. The same is true for other braces types. That's because treatment time consists on the severity of your issue, as well as how your mouth responds to treatment. Everyone is different, therefore everyone will have slightly different treatment times.
You may talk funny at first. Because the plastic covers the inside of the front teeth, some speech sounds like "S" will be affected by aligner wear. Just like practicing removing the aligners, if you practice speaking with the aligners in, you'll get used to them in no time.
While Invisalign is intended to be a more cosmetically pleasing option, that doesn't mean you'll be completely invisible. Most treatments require bonded attachments on the teeth to aid in certain tooth movements that cannot be achieved with the plastic alone. More severe malocclusions requiring bite correction will necessitate the use of elastic wear to buttons in addition to the bonded attachments. While still much less visible than metal braces, these can make your treatment slightly more noticeable to others.
Invisalign treatment is not the best option for every patient. The technology has become much more sophisticated in recent years, opening up the treatment to more patients, but for some malocclusions, traditional or lingual braces may be best. We'll discuss our professional opinion with you at your consultation.
You'll still need to wear a retainer. We mentioned that your teeth have to loosen from their original positions in order to move to their new places. That means they'll need something to help them stay in those new spots after your time in Invisalign is finished. Your retainer will ensure your smile stays as beautifully straight as the day you finished treatment. Retainer wear is recommended full-time for the first year then nighttime for a lifetime.